12 May 2022
Teknia exceeds pre-pandemic profitability levels in 2021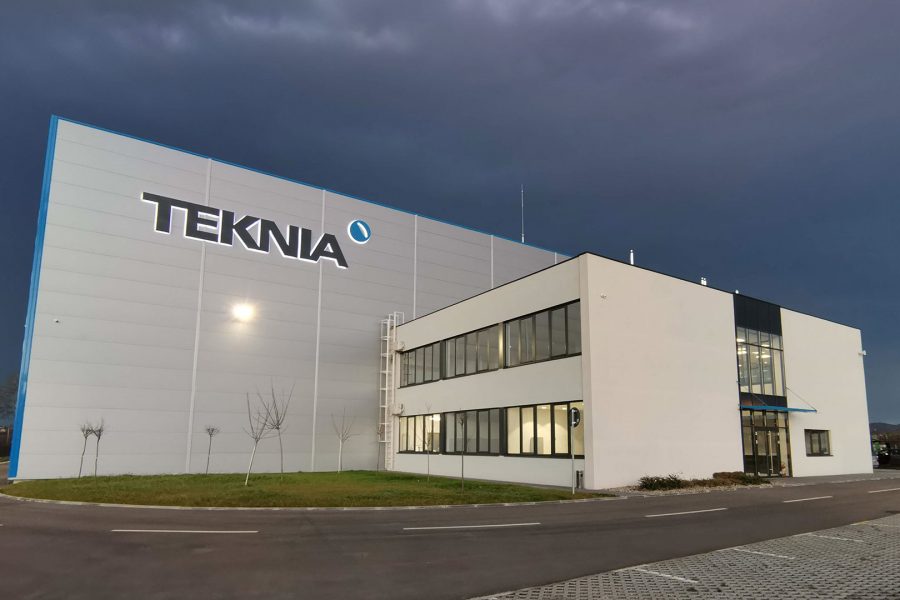 Teknia, the Spanish multinational Group specialized in manufacturing metal and plastic components for mobility solutions, has exceeded pre-pandemic profitability levels with a 10.2% EBITDA margin. This positive development has been driven by efficient management and cost control, while retaining similar employment levels as before the pandemic.
The Group recorded double-digit turnover growth, up 14% compared to 2020, reaching €324 million. This increase was well above sector performance in the markets, in which Teknia operates, where manufacturing volumes increased on average by 1.7% in the same period, according to OICA data.
-Key figures—
| | | |
| --- | --- | --- |
|   | 2020 | 2021 |
| Turnover | €285m | €324m |
| EBITDA | €26.4m | €32.8m |
| EBIT  | €9.4m | €13.6m |
| EBITDA margin over turnover  | 9.3% | 10.2% |
| Net debt/EBITDA  | x2.46 | x2.34 |
| CapEx  | €12.7m | €14.7m |
| Cash  | €41m | €19m |
Full-year EBITDA came in at €32.8 million, up 24% yoy, and full-year EBIT at €13.6 million, representing an increase of 76%. These improvements have been further reinforced by the decrease in financial expenses, as Teknia redeemed the €20 million senior secured bond in 2021.
The Group continued reducing its debt and further improved its leverage to x2.34 at year-end (compared to x2.46 in 2020). Capital expenditures (CapEx) stood at €14.7 million, representing 4.5% of total turnover.
In a market environment characterized by high volatility in manufacturing volumes due to unprecedented uncertainty and production shutdowns caused by the semiconductor shortage, the Teknia management achieved to optimize production levels and, consequently, industrial planning in terms of supplies and volumes. Together with an increase in business development, this has laid the ground for accelerated growth for the coming years. The Group maintained employment, with a workforce of 3,237 people.
Teknia's earnings are fully on track to reach pre-pandemic levels. Javier Quesada de Luis, CEO of Teknia, explained that "the Group has successfully demonstrated its resilience in a very difficult market environment. Despite external factors outside of our control, the Teknia team has delivered results that underline the Group's growth ambitions and clearly position us as a reliable supplier of reference for mobility solutions."
Teknia outperforms the market in all regions
Teknia not only significantly outperformed the vehicle manufacturing market in the countries in which it operates, the Group also performed better in all the geographies in which it is present.
In Western Europe, it grew by 7%, while the comparable market declined by 8%. In Eastern Europe, the market grew by just over 3%, while Teknia recorded more than 11% growth.
In North America, Teknia grew by 24% while the market growth was up 3%. In Brazil, Teknia grew by 16% while the market grew by 10%. Finally, in Africa, Teknia's operations grew more than twice as much as in the previous year (108%), while the market grew by 19%.
2021 was marked by corporate milestones such as the acquisition of a plant in Ampuero (Cantabria), dedicated to the manufacturing of axles, which are increasingly used in electric vehicles. Teknia has also continued to diversify its mobility solutions using its specialized technologies, such as aluminium, plastic and steel.
Interested in our Press Kit?
Interested in our Press Kit?
Discover more